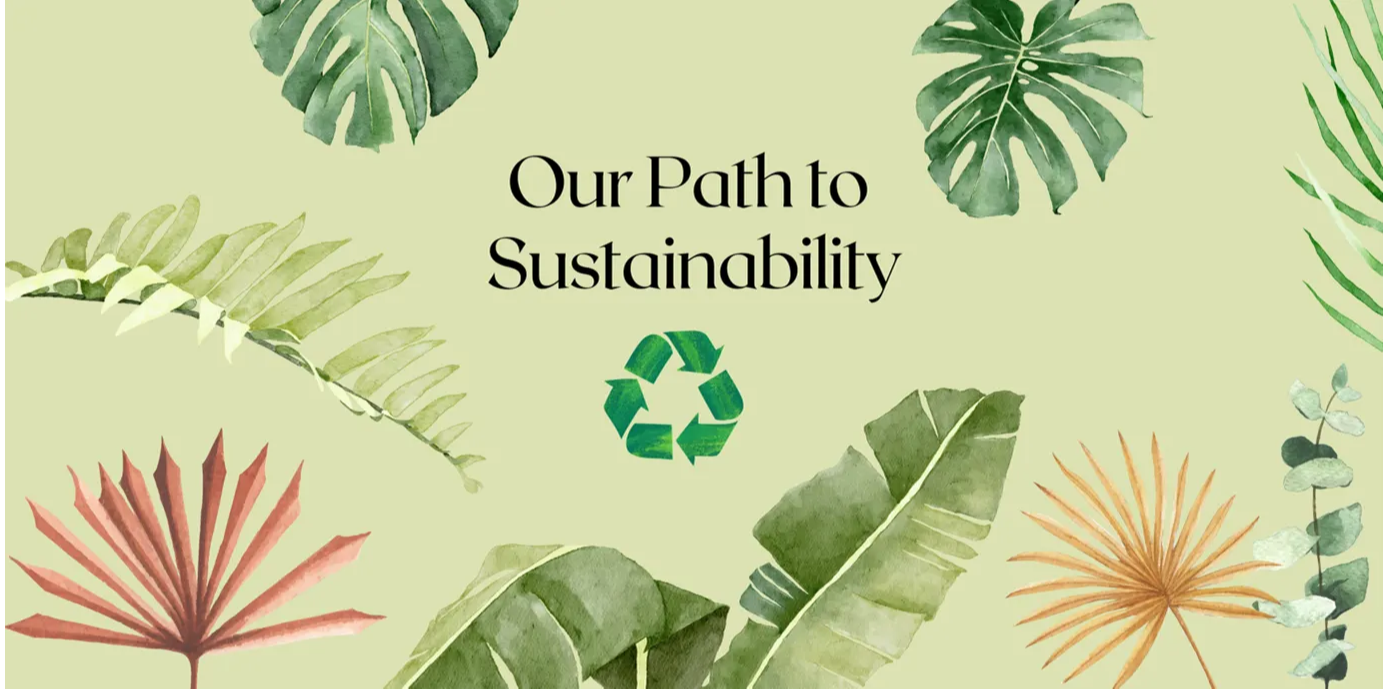 Since Carabella Gifts began in 2015, reducing our environmental impact has been an important focus for us. We believe that an inspiring company cares for more than just its profit, but how it impacts the natural world. We have been on a journey to find innovative ways to create more sustainable business practices and ensure that our environmental ethos is reflected in everything that we do. We are constantly learning and growing and will continue to make improvements, nevertheless, we wanted to share some of our current green practices that we are extremely proud of!
We have managed to reduce the use of plastic within the packaging of our hampers by using various paper and recyclable alternatives, such as:
Paper tape

Shredded paper for internal protection

Geami wrap paper for wrapping delicate hamper items
We also make sure that all cardboard boxes that enter our premises are either recycled or reused for distributing our hampers. We have developed a meticulous packing strategy to eliminate unnecessary excess packaging while still ensuring the highest level of protection for our hampers.
It is important to us that the companies we partner with share our values and environmental standards when it comes to their products and business practices. We partner with myriad sustainable companies and certified B Corps who value more than just profit, but also people and planet. This will always be a priority for us, and you can click here to read more about our sustainable partners.
The team at Carabella Gifts are the heart of the company and always work incredibly hard to ensure the highest standard of service. We are a small company with four permanent members of staff and are proud be supporters of women in business, with 100% of our staff being female. We encourage career progression within the company and value creative and innovative ideas from all of the team, so everyone feels that they have a voice and are a valued contributor.
Sustainability is important to our staff which is prevalent in how they incorporate green practices into their workday habits. Our kitchen area has crockery, cutlery and mugs provided to encourage a plastic-free zone and the team also use their own reusable keep cups and lunch boxes.
We offer flexible hybrid working, which means that members of staff can work from home when needed, reducing carbon emissions from the daily commute. Reducing emissions from travel has been a focus for us in two additional areas, such as: our promotion of lift sharing for those of our team who live close together. We also host the vast majority of our business meetings over zoom to avoid unnecessary travel.
All of the lightbulbs within our office and warehouse are energy saving LED lightbulbs. This helps to reduce waste as LED lightbulbs have a longer life span and they use 90% less energy compared with a 50W halogen lightbulb, further reducing our CO2 emissions.
As a small and independent business, ourselves, we choose to partner with many local companies as we understand the importance of supporting small businesses and stimulating local economies and communities, especially over recent years. This has also helped in reducing our carbon emissions as it minimises the travel needed in order to receive our stock.
Being a predominantly food-based hamper company, it is safe to say that we at Carabella Gifts love food. This is one reason why the anti-food waste movement is so important to us. We take pride in sourcing only the finest products to include within our hampers and hate to see any of it go to waste. This is why we are proud supporters of the green initiative Too Good To Go! This certified B Corp are leading the fight to reduce food waste in Europe and North America. Through an innovative mobile app, customers are connected with businesses and restaurants with excess food which would otherwise go to waste.
A word from our partners at Too Good To Go:
"We're delighted to welcome Carabella Gifts to our community of over 20,000 partner businesses in the UK. Too Good To Go is all about reducing food waste and in doing so, enabling people to access quality food in a more affordable way, and in a way that does right by our planet too. We're proud to have Carabella Gifts on board in the fight against food waste, and we can't wait to see the continued impact of our partnership in the coming weeks, months and years ahead."